Sewing Thread, Marine Hardware, Toys and Gifts
⚠️

SITE UNDER MAINTENANCE:

If you're experiencing issues ordering please call 1-800-365-0691 or email us.
Top Customer Service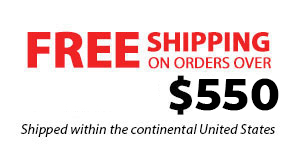 Customer Service is our top priority! This means accurate, immediate and always friendly responses to your needs. We will find you the right product the first time. With 30 + years expertise in the sewing industry we'll provide you great products while maintaining competitive pricing.
Industrial Sewing Threads - Bonded Polyester Sewing Thread - Bonded Nylon Sewing Thread
For over 30 years D&D Threads Plus has been providing customers with all their sewing needs. Our industrial sewing threads are designed to perform consistently in today's high-speed machines.
Sewing Specials
We offer a large selection of sewing thread, sewing machine thread, invisible sewing thread, bonded nylon sewing thread, bobbin thread, bonded polyester sewing thread, core and spun sewing thread and specialty sewing threads.
Snap Fastener Specials
Fasnap Metal Snap Fasteners - Rolled Rim Grommets - Hook and Loop Fasteners
D&D Threads also provides a wide array of sewing accessory soft products, such as a full line of Fasnap® metal snap fasteners with products that include snaps, caps, sockets, rolled rim grommets, screwstuds plus many other types of fasteners, hook & loop fasteners and webbing.
Boat Top Hardware Specials
Boat Top Hardware - Bimini Boat Top Hardware - Boat Top Frame Kits - Marine Hardware
Boat Hardware and Fittings - Shop online for boat top hardware including Bimini boat top hardware, stainless steel boat top hardware and nylon boat top fittings, tubing, rail fittings, deck hinges, jaw slides, eye ends and adjustable Support Poles and Hardware at bulk and competitive pricing.
Boat Top Frame Kits and Bimini Top Hardware - Our boat top frame kits are universal and ready to assemble in kit form, simply cut to size. They are available with either nylon boat top hardware or die cast boat top hardware.
View Our Complete Selection of Stainless Marine Hardware and Stainless Steel Boat Top Hardware

We offer bulk and competitive pricing for the sewing and marine industries
Need Assistance? We Are Here To Help. Call Toll-Free: 1-800-365-0691 Today!
Prefer to shop offline? Download Our Product Catalogs